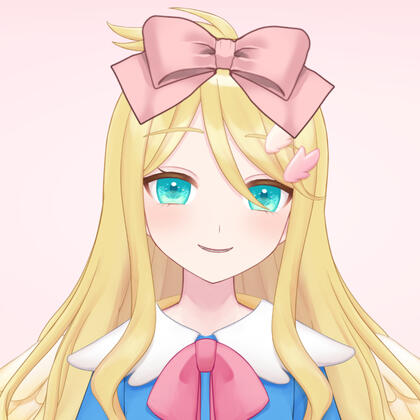 Oka Meinko's bgm commissions
COMMISSIONS OPEN
*Rate: $50 USD /
PER 30 SECONDSMINIMUM OF 1 MINUTE PER TRACK+$25 USD for commercial use and copyright agreement
REMIX PRICING
Rate:
$50 usd / per 30 seconds
*no need to purchase copyright agreement and commercial use agreement
_
PLEASE PROVIDE PROOF OF CONSENT FROM THE ORIGINAL ARTIST SAYING THEY'RE ALLOWING ME TO REMIX THEIR SONG. IF YOU'RE THE COPYRIGHT OWNER, THERE'S NO NEED.
★It will be an original song created just for you. You get to
name it.★The song will be a loop that you can play before/during
/or after your stream! You can also use it on videos.★We can discuss
the type of music that you want. You can give a description,
and share some examples of how you would like it to sound like.★I will send you a 30-second sample of what i can do for you before officially starting the song commission request so that you can decide if i'm the right artist for you.★There will be no vocals.★You get up to 20 revisions!★The song request has to be within reason.
Use of the following songs without explicit permission from the copyright owners is strictly prohibited.
A 50% NON REFUNDABLE DEPOSIT IS REQUIRED TO START THE SONG COMMISSION.FULL PAYMENT IS REQUIRED UPON FINAL SONG DELIVERY★ Payment will be done through my ko-fi. instructions and link will be sent after confirmation to start song commission, and then at finalization of the commission.★ Copyright of the song will be transferred over to you when I receive the payment in full.★ *until then the song solely belongs to Oka Meinko, and you are not allowed to use the song I made for commercial or personal purposes. *
TERMS AND CONDITIONS
★ I have the right to refuse service if I find the request out of my scope of capability, or if it's unreasonable, and infringes on a copyright.★ By sending a commission request you guarantee that you have enough funds to pay for the entirety of the song.★ You understand that a 50% NON-REFUNDABLE deposit is required once you agree to start the song commission.★ You understand that if you plan on using the commissioned song for anything else other than personal private listening, you have to purchase the Transfer of Copyright Agreement, and Agreement of Commercial Use.($25 USD for both)★ You agree to be courteous, and respectful at all times during our correspondences.★ I can cancel a commission at any point if the client shows blatant disrespect and rudeness towards me.★ Failing to respond to my message within 7 days will result in an automatic cancellation of your commission, and your next request isn't guaranteed to be accepted again.★ After the 20th revision request, a fee of $25 USD will apply for every further revision requests.★ Once the song commission has been completed and paid for, and the Transfer of Copyright has occurred, THERE WILL ABSOLUTELY BE NO REFUNDS. NO EXCEPTIONS★ If the song commission I made and provided is used in any offensive, racist, threatening, and/or derogatory content, I have the full right to revoke the Copyright given to you and take the song back as my own without having to provide a refund. Continuous use of the song after revocation of Copyright will result in a DMCA strike against the content creator.★ To prove that you have actually read the terms of service, mention "hotdog water" in your message.★ Completed Commissions may be used for my portfolio in full length.★ If payment has been received in full, and the project is cancelled by the client, ABSOLUTELY no refunds will be issued (no exceptions) and the client won't be allowed to use any and all versions of the song I have made and sent over to said client. I, Oka Meinko, will retain all the rights to every version of the song I have made and sent.★ By sending a request, you confirm that you agree to ALL of the terms and conditions above.
send your commission request here:[email protected]please provide as much description as you can, examples are okay but i will not be sampling any songs.please only send your request in the email provided above.iF YOU SEND YOUR REQUEST ON TWITTER IT'S NOT A GUARANTEE THAT I WOULD SEE YOUR MESSAGE BECAUSE MY INBOX IS SET TO MUTUALS ONLY.
VTUBER GROUP OFFER
✩ 3 song commission requests coming from the same vtuber group gets 10% off per song!✩4+ song commission requests coming from the same vtuber group gets 15% off per song!*same process, base pricing, and terms & conditions apply.*song delivery can be done as a batch but it might take more than 5-10 business days.